Increased military activity in the U.S. – Preparation for an Attack?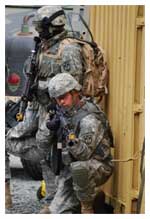 While I have no intention of informing our enemy of anything classified, it is clear the military is ramping up for some event.  Recently, the US Northern Command (USNORTHCOM) announced that:
We are now building the first of three CBRNE Consequence Management Response Forces," said USNORTHCOM Commander Gen. Gene Renuart. "On the first of October, we'll have an organized force, a trained force, an equipped force, a force that has adequate command and control and is on quick response – 48 hours – to head off to a large-scale nuclear, chemical, biological event that might require Department of Defense support. (http://www.northcom.mil/News/2008/093008.html)
In addition to this deployment, the US Northern command has also redeployed 3rd Infantry Division's 1st Brigade Combat Team "as an on-call federal response force for natural or manmade emergencies and disasters, including terrorist attacks."
 Here in Southern California, the increased military activity has been evident by a dramatic increase of military aircraft, particularly UH-60 Blackhawk helicopters, including some very loud maneuvering during the night hours.
The conspiracy circles run rampant with discussions of internment camps, but I believe that the brave men and women of the Northern Command are honestly focused on defending the continental United States. However, our enemies have us in their crosshairs.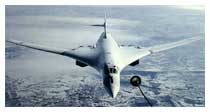 Let's be clear, there are many threats to the United States during this time. When a country is perceived as weak because of the economic crisis, our enemies have increased their tempo.  The Russian fascist dictatorship is conducting exercises both over the northern regions of the United States, and to the southern Caribbean area in coordination with the Venezuelans.  These exercises include live firing of nuclear capable missiles from strategic bombers including exercises close to U.S. airspace in Alaska.
The terrorist threat is probably more complex than it has ever been, with not only Al Qaeda, but also Iranian, Hezboallah, and natural born Americans turned to Islamic fascists in our midst. The U.S. election timeframe is a tempting target.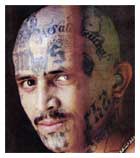 There is no doubt coordination with criminal street gangs, such as MS-13.  The Russian tactic is to work with the existing enemy to form an irregular force to conduct terroristic crimes and social disruption.  We can see this effort on our Southern flanks in Mexico, which is suffering from the full blown war with criminal gangs with ties to communists. 
Bottom line.  Please prepare you and your family NOW for potential disruption due to terrorist attacks or even enemy inspired social unrest. Refer to this preparation guide >>