If Aliens Came Would You Still Trust in Christ?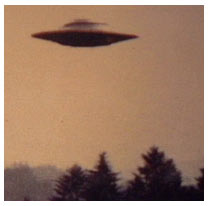 This is not a light duty question. If you think you could never be deceived please consider this:
For there shall arise false Christs, and false prophets, and shall shew great signs and wonders; insomuch that, if [it were] possible, they shall deceive the very elect. Matthew 24:24 KJV
Moreover, I'd urge you to read this letter on Steve Quayle's web site.